About Us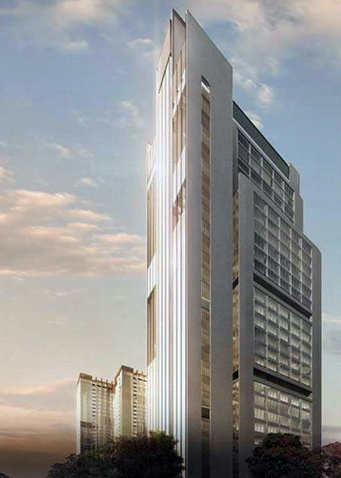 The Partners of Optimal Designs established in 1994 formed OPTIMAL Consultancy Services Pvt Ltd when the structural engineering practice grew up to take large Indian and International Structural Design assignments. A G KONSULTANTS, a proprietary firm specialized in offering Structural Engineering Services to Engineering Plants merged into OPTIMAL CONSULTANCY SERVICES PVT LTD in July 2009.
The principal objective of the practice is to evolve Innovative and Cost Effective Solutions to problems encountered in Design and Construction Engineering fields and offer the most appropriate solutions to meet the client's specification. The firm offers Structural Engineering Design, Review of Design including Value Engineering Services and periodic construction supervision of structural works for quality control, if required by client.
The company has worked with several International Architects and Consultants like HOK Chicago, Foster + Partners, London, Hermann Tilke, Germany, WOW Architects, Singapore Arif & Bintoak, Dubai on many prestigious projects. The range of projects include five star Hotel, Mixed use developments, High Rise Residential and Commercial Structures, Hospitals, Shopping Malls, Stadium, 132 KV Substations, Gas Turbine Plants, Desalination plants, Logistic Parks, Heavy Engineering Workshops, Cement plants and Blast Resistant Structures.
Optimal Designs, has been awarded the First Prize for Excellence in Consultancy Services 2006 for their Structural Design of Jumeriah Beach Residence Project – Sector IV at Dubai, UAE. Consultancy Development Centre, an organization supported by Department of Scientific and Industrial Research of Ministry and Science and Technology gave this award with a citation. The Jumeriah Beach Residence (JBR) in Dubai is considered to be one of the biggest residential development projects in the World. Optimal was responsible for Structural Designs in JBR Sector IV, which had 8 Towers with heights varying up to 180 meters, connected by a Common Podium having Parking Basements and a Retail Area. This must be one of biggest assignments done by Indian Engineers in a record time: 5.00 Million Sq. Ft. constructed in Two Years. With the success of JBR Assignment, Indian Engineers have demonstrated that they can deliver international quality design services.
Optimal Consultancy Services has also won Outstanding Structural Design Award "ACETECH Alpha Award in 2016" for their Structural Design of Formula -1 Circuit Project at Greater Noida.
Our Completed Hotels include a Five Hotel Group at Doha, Qatar which has Marriott Courtyard, Marriott Renaissance, Shangrila, Rotana and Merweb hotel towers which are almost 225 mtr tall, with HOK Architects and Lead Consultants and MSCEB. Our other hotel projects include Hyatt Regency Hotel at Hyatt Anadaz at DIAL New Delhi, Hyatt Place at Hampi, Radisson at MBD Ludhiana, Hyatt Regency Ahmadabad, Hyatt Apartment Towers at Bhickaji Cama Place, New Delhi, Holiday Inn at Kathmandu and Grand Hyatt Hotel at Gurgaona and special blast resistant structures.
We are now recognised for Innovative and Optimal Solutions to Structural Engineering Problems.
Why Are We Different?
We, at Optimal, take a holistic view of the project. We not only offer structural solutions but we also understand mechanical and electrical services and how the Architecture, Facade and Interior Design get coordinated and integrated with structure and services.
We identify with the Client's objectives, understand project requirements and constraints, empathise with Architects and Other Project contributors and constantly ask ourselves, a question, "is there a better way of designing? We challenge assumptions and redefine the problem in an attempt to identify alternate strategies and solutions, we sift through different possible structural solutions and strive to get a structural design which is efficient, sustainable, has speed and ease of construction and has minimum cost.
Time and cost of a project generally increase together. At design stage, it is possible to reduce construction time by choice of material and technology by increasing cost. Optimal Design is what helps to improve time, cost as well as quality simultaneously.
We believe that the final built form should come out of conceptual blending of Architecture and structure and the design must delight simultaneously satisfying end users requirements.
Services offered
Full Structural Design
Concept Schematic
Peer Review & Value Engineering
Qualitative & Quantitative Analysis
Feasibility Study
Construction Supervision (optional)